RUN AGAINST THE STORM
A downloadable game for Windows

A most terrible storm is coming and you only have a short time to reach the safe house. If the storm catches you, you're certain the blizzard will fry your circuits for good.
As an automaton, the storm isn't your only enemy. In fact, your fuel is dangerously low, and your tank is broken, any shock might spill the precious liquid!
Cross an arctic and snowy terrain strewn with pitfalls before the terrible snow catches up with you, but be careful not to run out of fuel before reaching your objective.

Run! There is no stopping as the storm chases you all throughout the land! But the storm isn't your only concern, as your fuel is slowly depleting...

Change lanes to avoid pitfalls and select your path. Avoid the mist that forces you to slow down and run on dirty roads to speed up and distance yourself from the storm! But be wary, the winds are unfavorable and some places in the road are covered in violent gusts that will force you to change lanes!
There are a few refill jerikans scattered across the road, be careful so you may collect them and run until you reach the safe house.
You may also Jump in order to avoid Pitfalls, which may sometimes be preferable to changing lanes!
Can you reach the safe house in time...Or will you be lost to the tempest as well?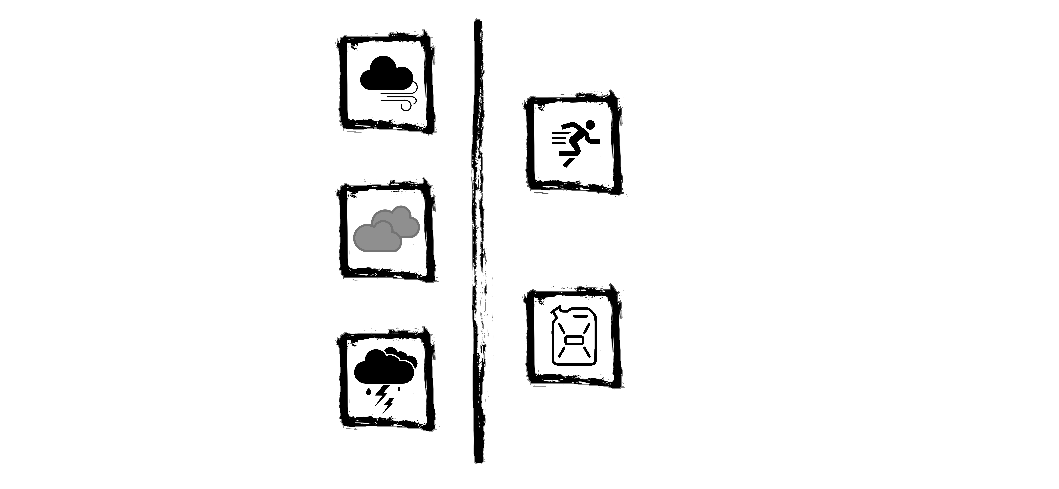 Christophe AMORIM RODRIGUES - Game Designer